This dataset gives an overview of the Hunga-Tonga Hunga-Ha'apai volcanic eruption that occurred on 15 Jan, 2022 and led to an induced tsunami event.  From updates, to spatial maps and damage preliminary impact assessments detected from Pleiades images. You can easily access and find them all on this dashboard.
First official update from the Government of Tonga after the event as well as updates and resources made available from credible sources.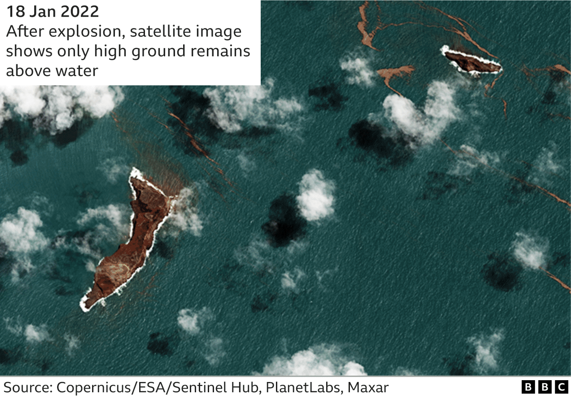 Spatial data  related to the Tonga volcanic eruption. Maps produced are derived from credible data source such as UNOSTAT and UNITAR.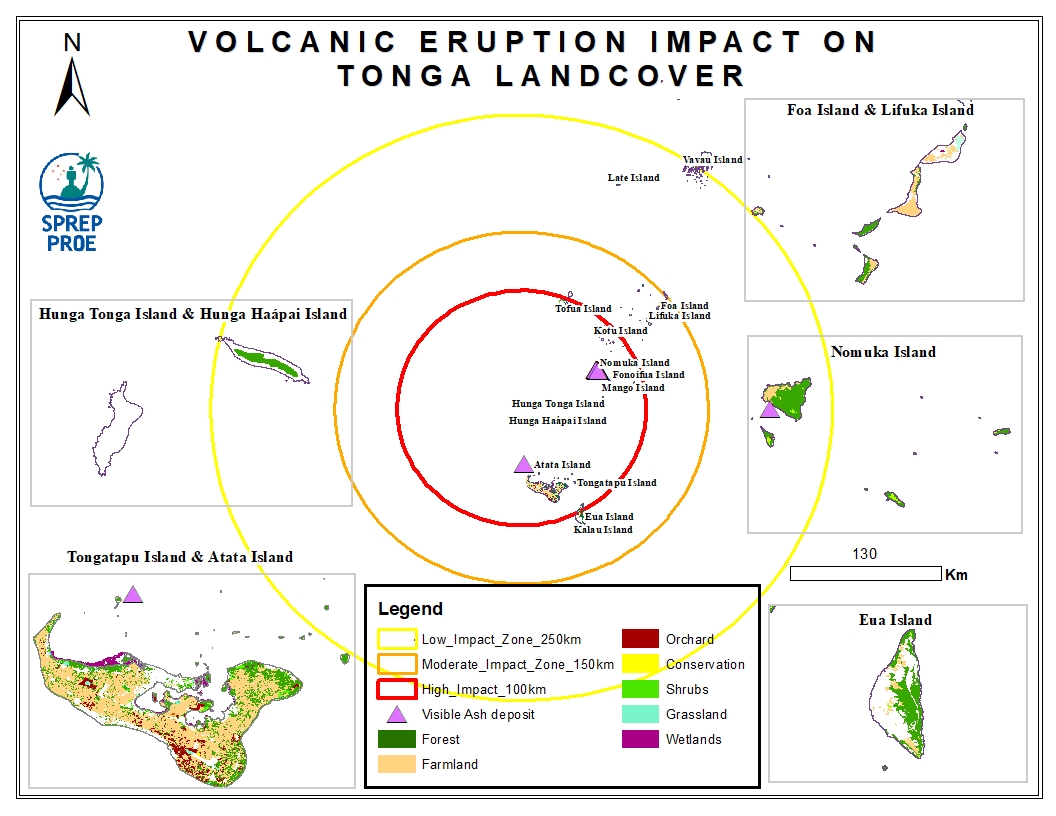 The eruptions sent a plume of ash, gas and steam 20 kilometers (12.4 miles) into the air. Satellite imagery showed a massive ash cloud and shockwaves spreading from the eruption. These are preliminary analysis detected from Pleiades images and have not yet been validated in the field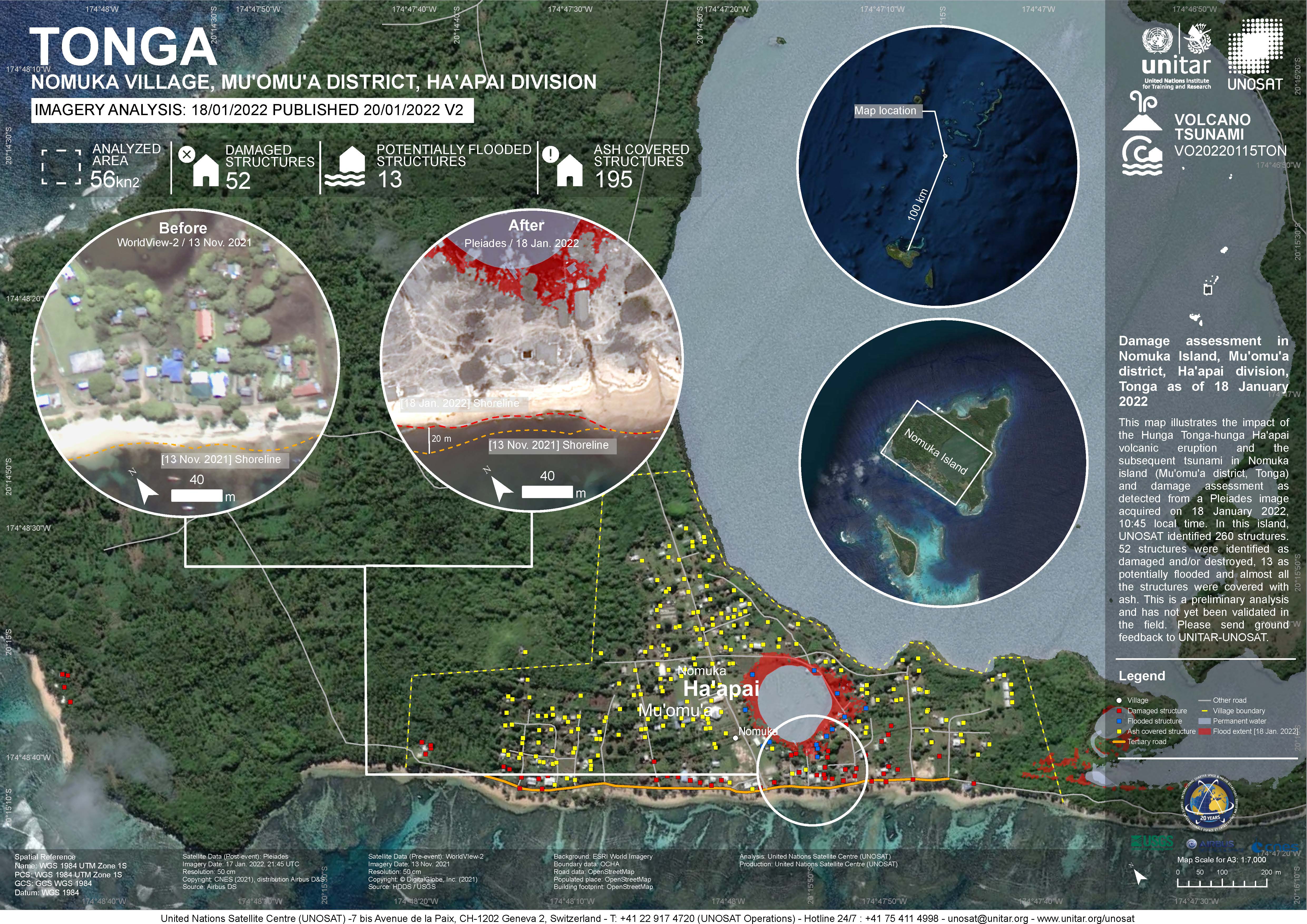 Feature Image