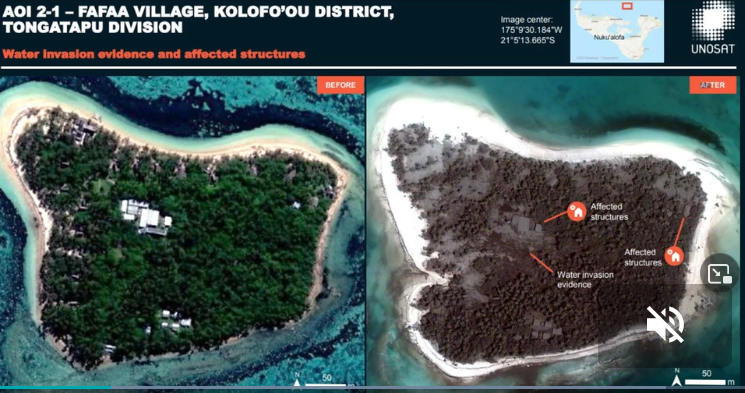 The effects of the volcanic eruption in Tonga could be worsened by light rainfall, experts are warning.
But the impact will depend on the amount of rain, according to disaster risk professor Tom Wilson​ from the University of Canterbury.
"Lots of rain is usually a good thing because it will wash the ash off the plants and wash away chemical leaching.
"But if you just have a drizzle, that can be bad because the density of the ash becomes heavier."
Light rain was predicted on Tuesday in Tonga, with a chance of thunderstorms overnight.