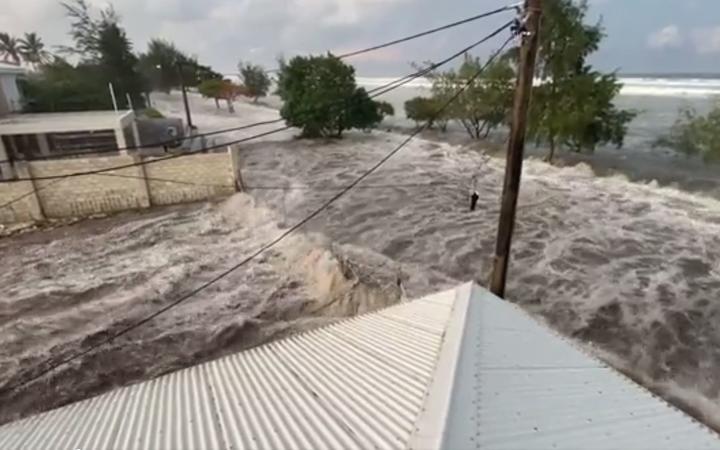 A tsunami expert says forecasting models and warning systems designed to assess earthquake-triggered waves did not account for the boosting effects of the shockwave from the recent Tonga volcanic eruption.
Hermann Fritz at Georgia Tech University in the United States said that was a critical flaw in the systems which left many scientists unable to predict exactly when the waves would hit land.
The civil engineer, who studies tsunamis, said the Hunga Tonga eruption on 15 January had unleashed an atmospheric shockwave that radiated out at close to the speed of sound.
The shockwave pushed large waves across the Pacific to the shores of Japan and Peru, thousands of kilometres away, Fritz said.