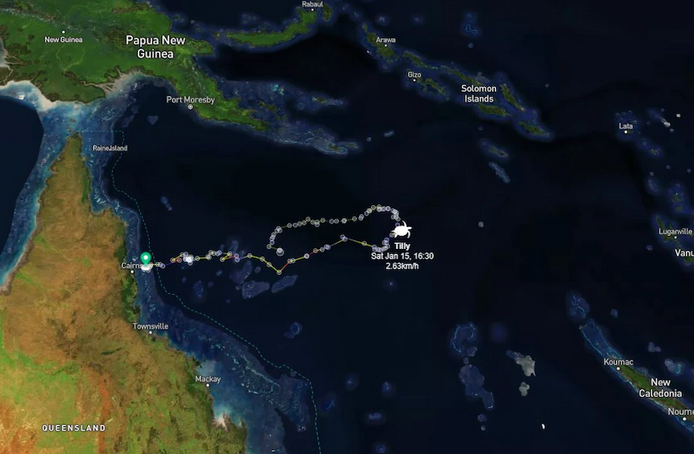 A turtle released after nearly three years of rehabilitation has had another lucky escape — performing a giant U-turn just before January's volcanic eruption in Tonga. 
Tilly the female green sea turtle was released and tagged with a special transmitter at Flynn Reef, off the coast of Cairns in November, before promptly embarking on a journey east towards the Pacific islands.
A Citizens of the Great Barrier Reef tracking map shows the little turtle travelled 1,867 kilometres over 47 days but began turning back towards the Queensland coast days before the eruption on a volcanic island north of the Tongan capital Nuku'alofa on January 15.